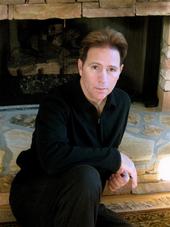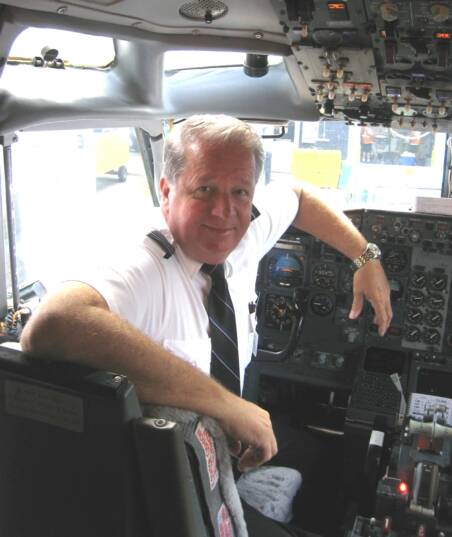 Captain Tom Zippay

USAirways

Joe Ercole

Composer & Musician

It seems we watch the news every day just waiting when the next disastrous story will break.  When USAirways Flight 1549 (or throughout the aviation industry referred to as Cactus 1549) was in trouble over the Hudson River due to a bird strike on January 15, 2009, the world watched and many expected imminent disaster. 

After a routine take off from New York's LaGuardia Airport enroute to Charlotte the Airbus A320-214 with 155 souls aboard encountered a birdstrike that caused the engines to stop.   As the world watched in disbelief, expecting a catastrophe, Captain Chesley Sullenberger made the quick decision to try to land in the Hudson River.  Because of Captain Sullenberger's calm demeanor in the face of danger and his many years of training, he glided the aircraft into the Hudson River.  All passengers on board were able to get out of the aircraft and onto the wings while the City of New York and New Jersey responded immediately to rescue them.

A hero emerged that day as Captain Sullenberger remained calm and collected and through years of training pulled it off.  The crew also gets credit for getting everyone out of the plane safely.  We can't forget to mention the manner in which the passengers were willing to help each other get through a truly scary event.  This video is  a tribute to the spirit of humanity and possibly a true "miracle" and aviation phenomenon.  Never before has an airliner made a crash landing in the water and everyone walk away.

Heroes on the Hudson Video is produced by Tom Zippay and Joe Ercole who have meshed their talents together to capture and create this incredible event in a beautiful and dramatic video. 


Miracle on the Hudson Video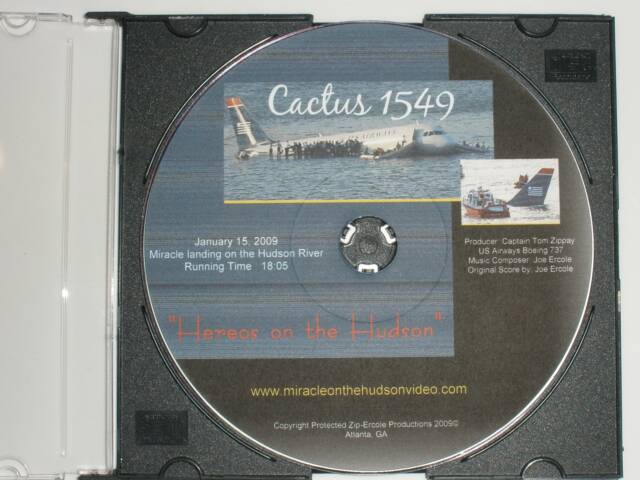 You have never seen anything like this!  Order yours today for yourself or as a gift to a loved one.

20 minutes in length it captures this event beautifully!

How the video was created...

Tom Zippay, a Captain for USAirways, can be found always photographing cities he visits, beautiful sky images and airplanes.  His love of aviation goes back over 35 years.  Tom was compelled to create this video due to the understanding, as a pilot himself, of how much was involved to get the aircraft safely down.  He recognized immediately that Captain Sullenberger's skill and composure  were critical in how this story ended.  Recognizing the heroism of all involved, the crew, the rescue teams and the passengers he immediately began to work on the project. 

Tom knew he had a good story in the video about people, heroism and a little divine intervention but he lacked a way to bring out the drama.  As Tom was out working the yard one day a neighbor who lived across the street walked over to talk to Tom about the trip he and his grandson had recently taken and to show Tom pictures of his grandson in the cockpit.  He proceeded to ask Tom who he worked for and that began the conversation about Flight 1549.   Tom mentioned that he had done this video regarding that flight.  The neighbor's name was Joe Ercole.  Joe wanted to know if he could see it.  Tom invited him to come over later that day to watch it.  Joe watched the video and said that he had seen a lot of videos but this was something special and needed to be shared.   At that point Joe told Tom that he was a composer and a musician and wanted to know if Tom would like him to do the score for the video.  What were the chances that after being neighbors for 3 years that they would meet up like this and Joe be a famed score writer and composer?  So Joe got to work and created the music for this video that is so beautiful that between the music and the video it truly captures it all.  Both Tom and Joe are perfectionists and it has been edited several times over to be "perfect." 

Dave Sanderson and Beth McHugh

Dave and Beth are both survivors of Flight 1549.  Tom met Beth who travels all over the country on USAirways for her job.  She came up in the cockpit while boarding a flight that Tome was on to meet the crew and tell them how much she appreciates the great job they do and told the pilots that after her rescue from Flight 1549 she always comes up to say hello to the pilots.  As they were talking Tom told her about the video and she wanted to see it..  She was moved to tears after watching it and they have become friends spending hours texting and trying to hook up whenever they are both at the Charlotte airport. 

Tom met Dave when he was looking to hear more about the stories of the survivors of Flight 1549.  Since the event Dave has been traveling all over to share his story.  After seeing the video Dave was amazed at how the video captures the emotion of what he and the other passengers went through on that cold January day.